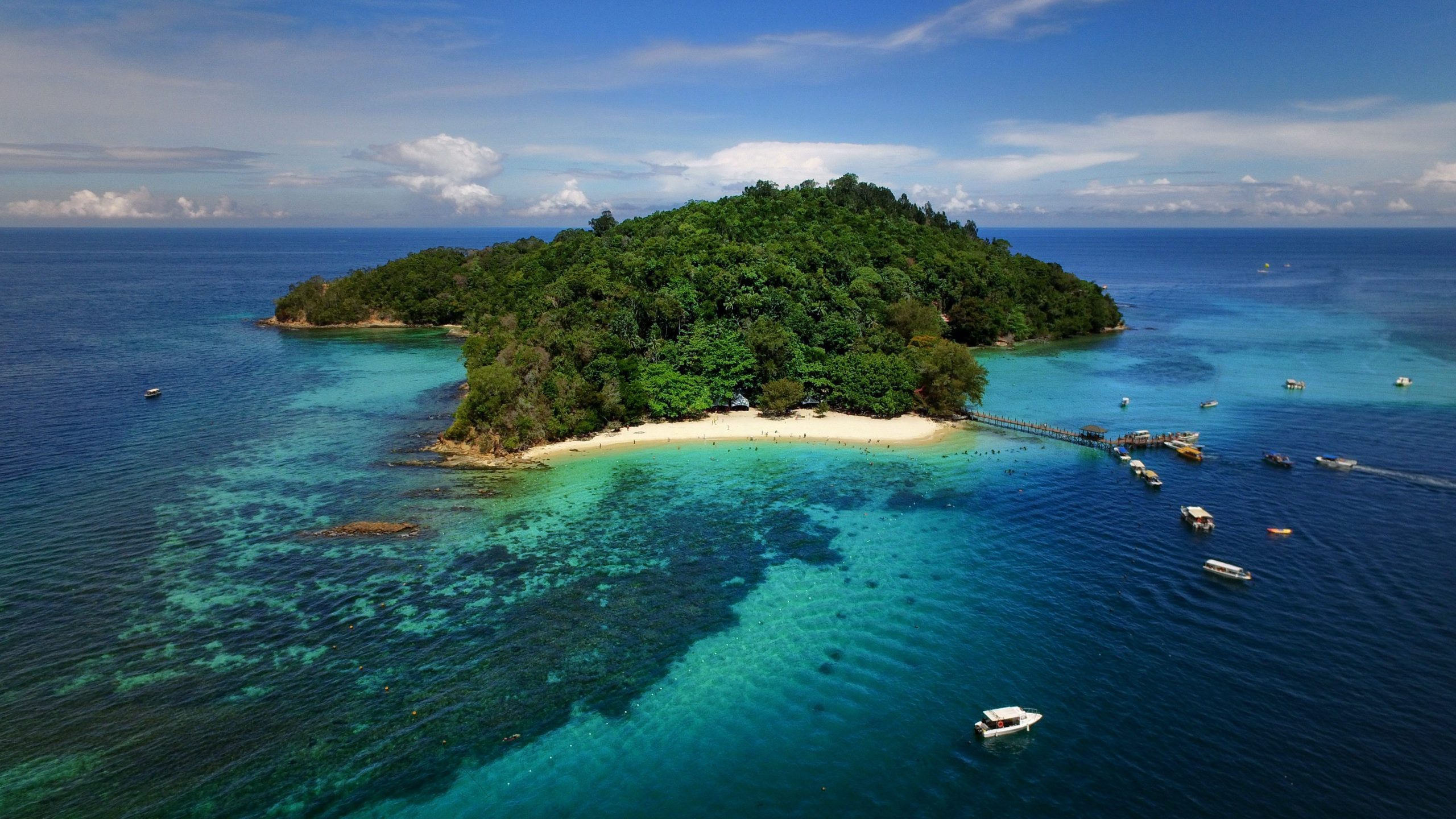 DAY 1 – MARI – MARI CULTURE VILLAGE
– Arrival, airport pick up
– Hotel check-in at Gaya Centre Hotel or similar
– Free at own leisure
– Proceed to Mari-Mari Cultural Village
The village is located about 25 minutes away from the city. The journey will take you to long roads surrounded by a rich spectrum of greenery and overarched by wild blue skies. In the village, the colors of cultural diversity are not an issue but rather our pride, where you can savor the soul of Sabah.
DAY 2 – KINABALU PARK – MOROLI RIVER – PORING HOTSPRING – SABAH TEA GARDEN – DESA DIARY FARM
Approximately two and a half hours drive. Take photos (upon weather permits) , a variety of local fruits, vegetables, and local made handcraft can be brought.
– Transfer to Kinabalu Park
First Malaysia world heritage designated by UNESCO in year 2000 which staggering the area of 754km2 with 4 climates vegetation zones and enjoy cool envigorating air as you head to the botanical garden.
upon time permits the botanical garden has an impressive collection of mountains flora's and showcases some of the many species of plants that can be found within the park.
– Transfer to Moroli River for fish massage
A fish massage sounds odds but it's unique to experience you might not curious to try. Tagal means no Fishing
– Proceed to poring Hotspring.
Poring is a Kadazan Dusun words for Giant Bamboo species growing abundantly in the area, and one of
the best examples of the lowland rainforest on the west coast. Explore the forest on your way to the
canopy walkway through a 500m track to the starting suspension bridge that connect from tree to tree at the length of 157m and 41m hight from the ground. Test your balancing skills while enjoying a bird-eye view of the forest as you scroll along the walkway. Or you maybe take a dip into an open-air Japanese style bathtub, where believes has a curative
– Visit Sabah Tea Garden
– Lunch
– Proceed to Diary Farm
A well-known as a Moo-Moo Land of Sabah, located at the foothill at Mt Kinabalu overlooking a
beautiful Green Posture that often choose as a wedding photography destination. The Cows are amazing, they are probably the best workers in the World. They cut grass turn into milk with no complain, instead ask for "mooooore" milk. Enjoy the activities such as feeding the calves with the bottle of milk. Not forgetting the cool breeze that Kundasang has to offer while the scenery is breath-taking. Back to Kundasang Hotel check in at Kinabalu pine resorts or similar
DAY 3 – KIULU WHITE WATER RAFTING
changing cloth. Personal toiletries.
0700Hrs – Breakfast at your hotel
0800Hrs – Hotel check out and transfer to Kiulu River for Water Rafting
1000Hrs – Start gear up followed with safety briefing session conducted by the professional river guide/raft master (20 minutes session)
1030Hrs – Start rafting for about 1 hour 30 minute (depending on the water level. This rafting distance between 7km – 9km at average water level. Lunch will be provided at base camp
– After lunch, back to the city
– Hotel check in at Gaya Centre Hotel or similar
– Free on your own
– Dinner on your own
DAY 4 – ISLAND TRIP ( MANUKAN ISLAND AND MAMUTIK ISLAND) – NORTH BORNEO SUNSET CRUISE
Confortable walking shoe, light raincoat, umbrella, hats, insect repellents, sunblock, changing cloth, personal toiletries.
0700Hrs – Breakfast at the hotel
0830Hrs – Pick up at your hoyel and proceed to jerry for 2 Island excursion ( Manukan & Mamutik Island )
Take 20 minute boat ride to Manukan or
Mamutik Island. Upon arrival you may swimming, snorkelling , sunbathing or sign up for some thrilling and exciting sea sports activities such as :
Scuba diving, sea walking, jet ski, banana boat,
parasailing, fly fish and etc. The snorkelling equipment and life jacket is provided and must be return after used
– Duration: 5 Hours (9a.m – 2 p.m)
Activity:
snorkelling, sunbathing (Optional water sports at your own cost such as; Banana Boat, Sea
walking, Parasailing, Jet ski, flying fox)
1400Hrs – Return to the city and back to your hotel
– Free at your own leisure
1630Hrs – Pick up for your North Borneo Sunset Dinner Cruise
DAY 5 – FREE AT LEISURE
Free on your own
– Hotel check out
– Airport transfer